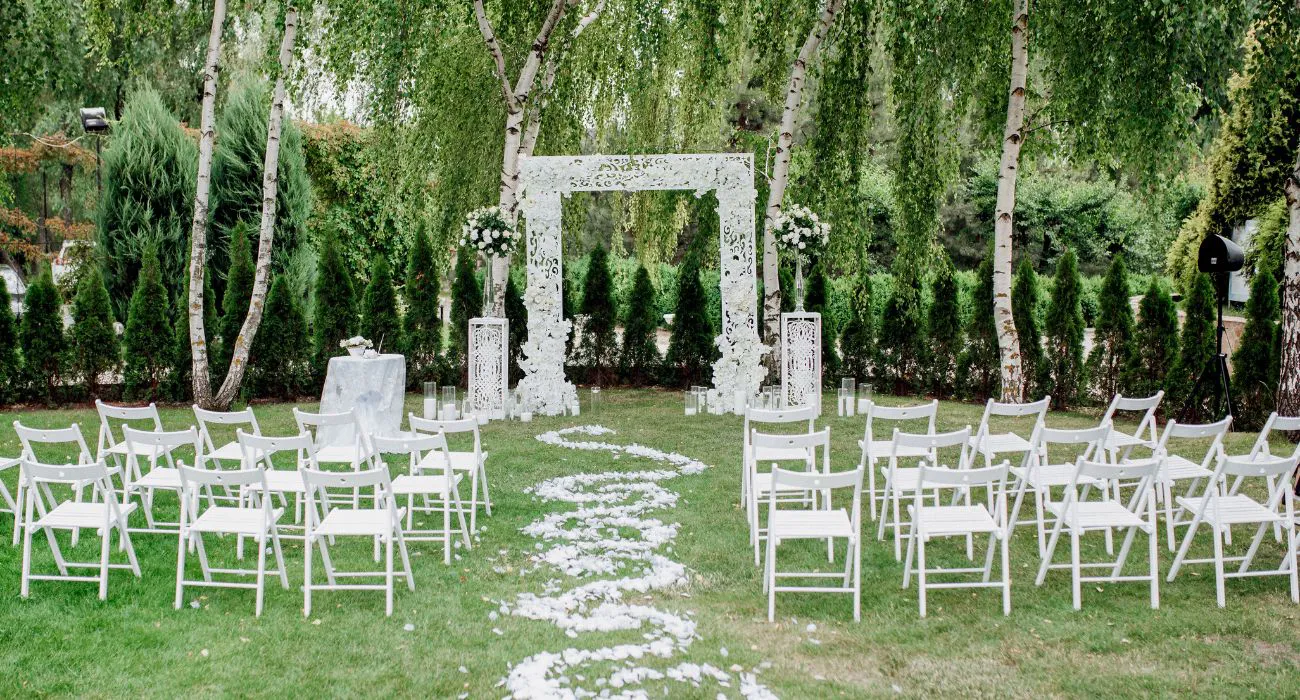 Imagine your wedding not just as a celebration of love but also as an ode to environmental stewardship. In San Francisco, a city known for its progressive values, green weddings are becoming the new norm. This article will guide you through making eco-friendly choices for your big day, ensuring it's as kind to the planet as it is memorable.
Embracing Green: The New Wedding Trend
Why should your wedding be just another event? Let's make it a statement for sustainability. Choosing a green wedding is not only environmentally sound but also creates a unique and thoughtful celebration.
Venue Exploration: Green Spaces in the City
San Francisco is home to numerous venues that prioritize eco-friendliness. From gardens to buildings with sustainable practices, your perfect green venue awaits.
Invites: Eco-Elegance in Digital and Paper Forms
Choose between sleek digital invites or recycled paper invitations. Both options provide a blend of style and sustainability, setting the tone for your wedding.
Decorations: From Earth, For Earth
Opt for decor that honors the environment. Biodegradable materials, upcycled items, and live plants can create a stunning, eco-conscious setting.
Catering: Farm-to-Table Feasts
Delight your guests with a menu featuring local, organic produce. This choice supports local agriculture and reduces your carbon footprint.
Dress to Impress: Ethical Bridal Fashion
Your wedding attire can be both beautiful and ethical. Explore options made from sustainable materials, or rent a dress to promote a circular fashion economy.
Green Wheels: Sustainable Guest Transport
Encourage carpooling, or arrange for electric or hybrid vehicle shuttles. This small step can significantly reduce the environmental impact of your wedding.
Gifts and Favors: Eco-Smart Ideas
Favors like plantable seed cards or locally-made crafts offer a sustainable way to thank your guests and promote environmental awareness.
Blooms with a Conscience: Florals and More
Choose locally sourced, in-season flowers for your arrangements. This not only reduces transportation emissions but also supports local growers.
Sustainable Snaps: Eco-Aware Photography
Select a photographer who practices sustainability, focusing on digital albums and eco-friendly printing options.
The Circle of Life: Waste and Recycling Solutions
Plan for proper waste segregation and recycling at your event. Composting organic waste is another great way to reduce environmental impact.
Lights and Action: Energy Efficiency on Your Big Day
Utilize venues that use renewable energy sources and LED lighting to decrease the energy footprint of your wedding.
Supporting Eco-Conscious Vendors
Partner with vendors who share your sustainability values. From planners to jewelers, every choice matters.
The Lasting Impact: Carbon Offset Initiatives
Consider carbon offsetting as a part of your wedding plan. Planting trees or investing in renewable energy projects can compensate for your event's carbon emissions.
Conclusion: Your Greenprint for Love
Your eco-friendly wedding in San Francisco will not just be a day to remember, but also a step towards a more sustainable future.