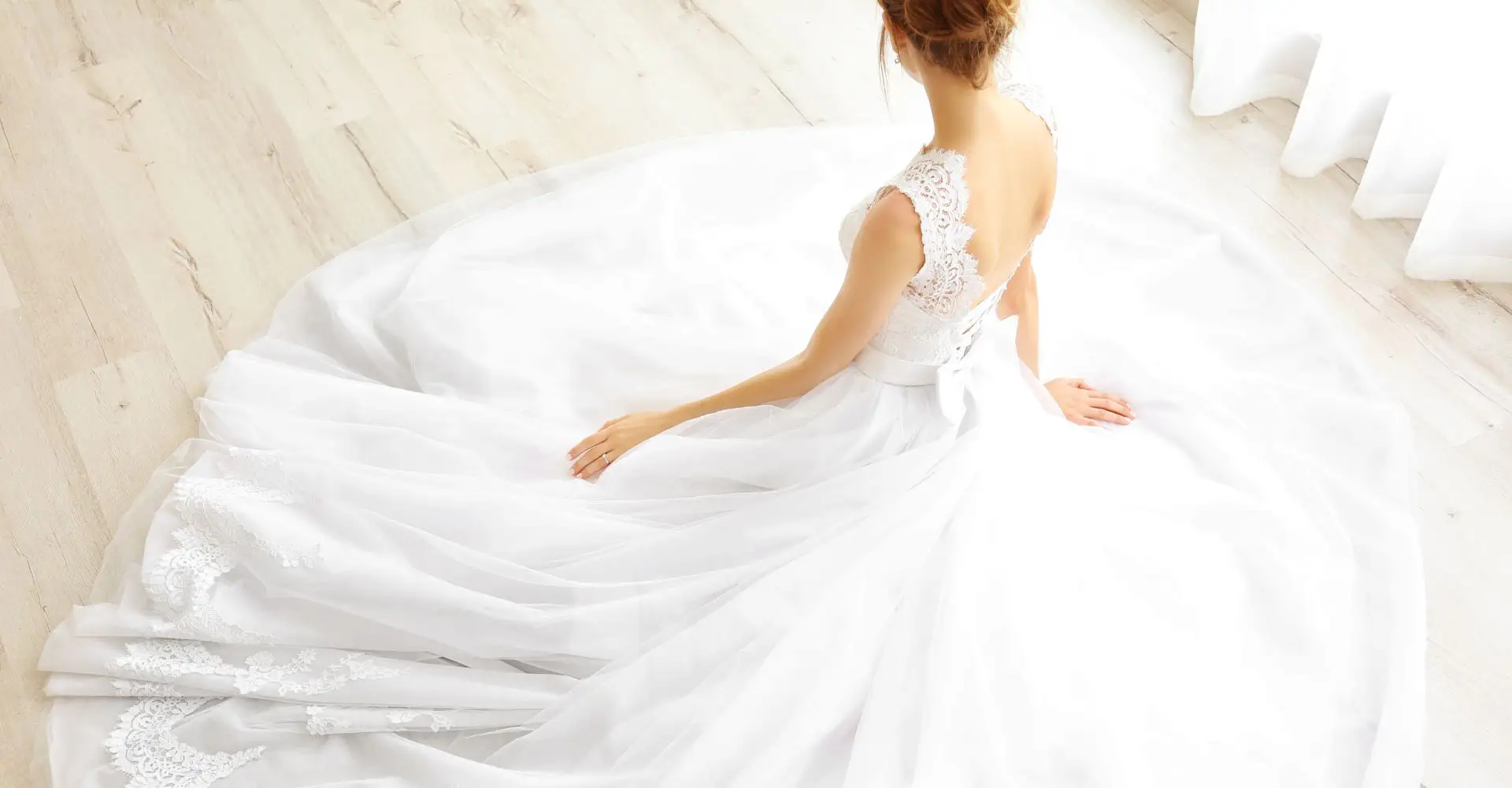 Your wedding day is a momentous occasion filled with unforgettable memories, and at the heart of it all is the iconic wedding dress. However, before you embark on the journey to find the dress of your dreams, it's crucial to grasp the intricate world of wedding dress pricing. In this comprehensive guide, we'll delve into the myriad factors that influence the cost of a wedding dress, empowering you to make informed choices when it comes to this monumental purchase.
The Intricate Web of Wedding Dress Costs
1. The Magic of Couture
Couture wedding dresses are the epitome of luxury and style. Crafted by esteemed
fashion designers
, these dresses offer exquisite, one-of-a-kind designs and top-notch materials. Renowned names like Vera Wang, Pronovias, and Oscar de la Renta create couture gowns that have the power to leave everyone in awe. However, the magic comes at a price. Couture wedding dresses can range from $2,000 to an astonishing $10,000 or more.
2. The Fabric Alchemy
The materials used in a wedding dress can significantly sway its cost. Luxurious fabrics like silk, lace, and chiffon are often pricier compared to their synthetic counterparts. Furthermore, the complexity of design, intricate beadwork, and embroidery can all contribute to the final price tag. If you dream of Swarovski crystal embellishments, be prepared to allocate extra funds. Generally, wedding dresses crafted with premium materials may set you back anywhere from $1,000 to $5,000.
3. Tailoring to Perfection
Customization and
alterations
are two secret ingredients that can elevate the cost of a wedding dress. Whether you're yearning for personalized touches or require substantial alterations for that impeccable fit, your budget must account for these adjustments. Customizations, such as adding sleeves, altering necklines, or incorporating unique details, can escalate the final expense. Alterations typically fall in the range of $200 to $500 or more, depending on the complexity of the changes.
Finding Your Dream Dress on a Realistic Budget
Now that you've unraveled the intricacies of wedding dress pricing, you're ready to embark on your quest to find the dress that resonates with your heart and your wallet. Here are some practical strategies to help you discover your dream dress without emptying your savings:
1. Define Your Budget
Before you begin your shopping journey, it's essential to establish a clear budget. Realism is key, considering the various other expenditures linked to your special day.
2. Hunt for Sales and Sample Events
Many bridal shops offer annual
sales
events, where you can stumble upon magnificent dresses at significantly reduced prices. Sample sales are another gem, providing an opportunity to snag a designer gown at a fraction of the original cost.
3. Embrace Pre-Owned Treasures
If the idea of a pre-owned dress appeals to you, you can explore renting gently worn wedding dresses at a fraction of their original price. Many reputable dress rental services offer a wide selection of second-hand gowns, allowing you to find the perfect dress for your special day without the commitment of ownership. To browse our collection, please visit our page -
RENT
.